Get ready for the techno event of the year! PATCH Festival is coming to Napoleon Komplex in Berlin on May 26-27, 2023. This two-day festival will feature some of the biggest names in techno music, bringing together fans from all over the world to experience the best in electronic music.
The festival will include multiple stages and areas set up in a Berlin warehouse off-location. The atmosphere promises to be unforgettable, with non-stop beats and a unique energy that only techno music can provide.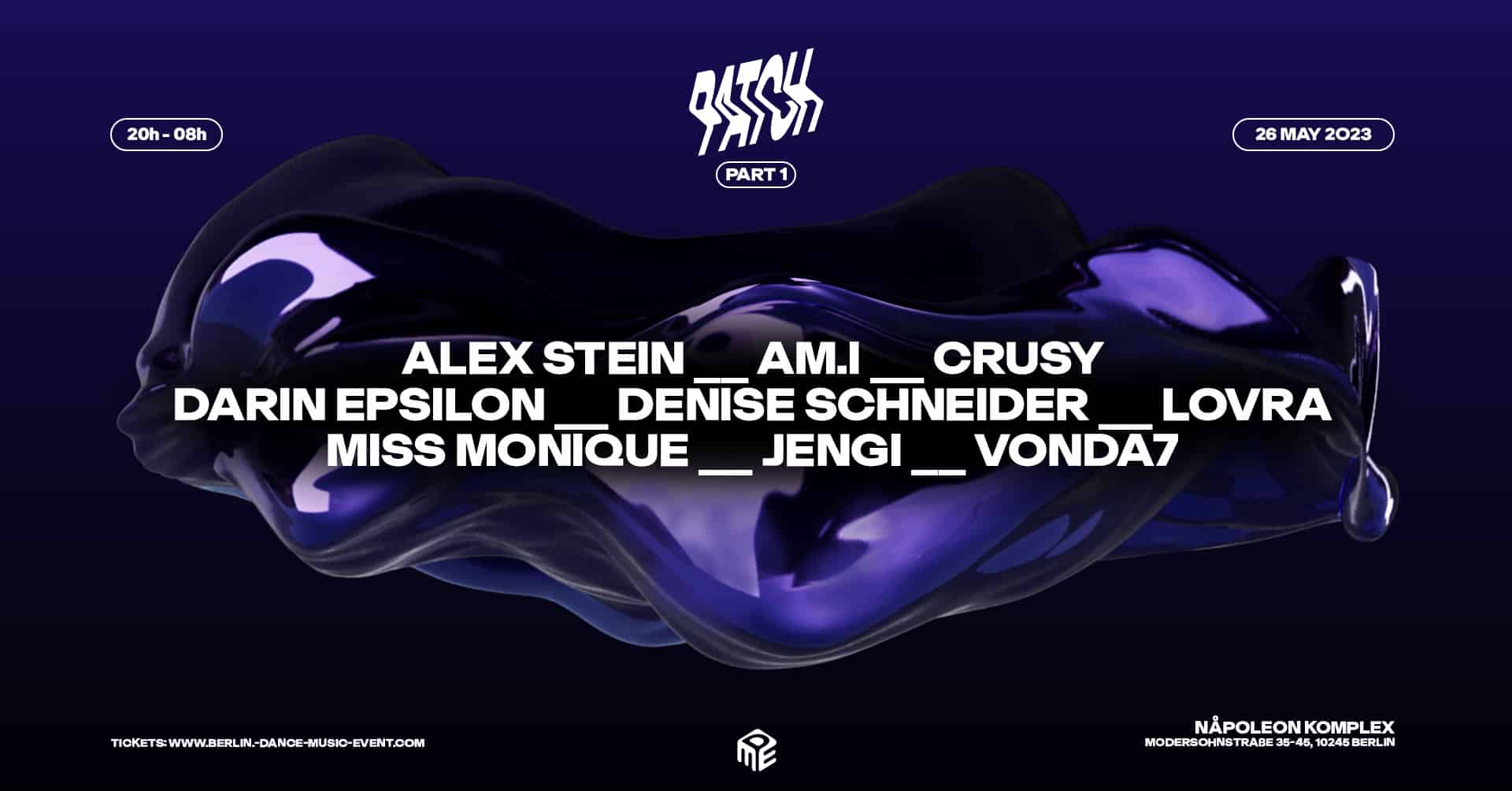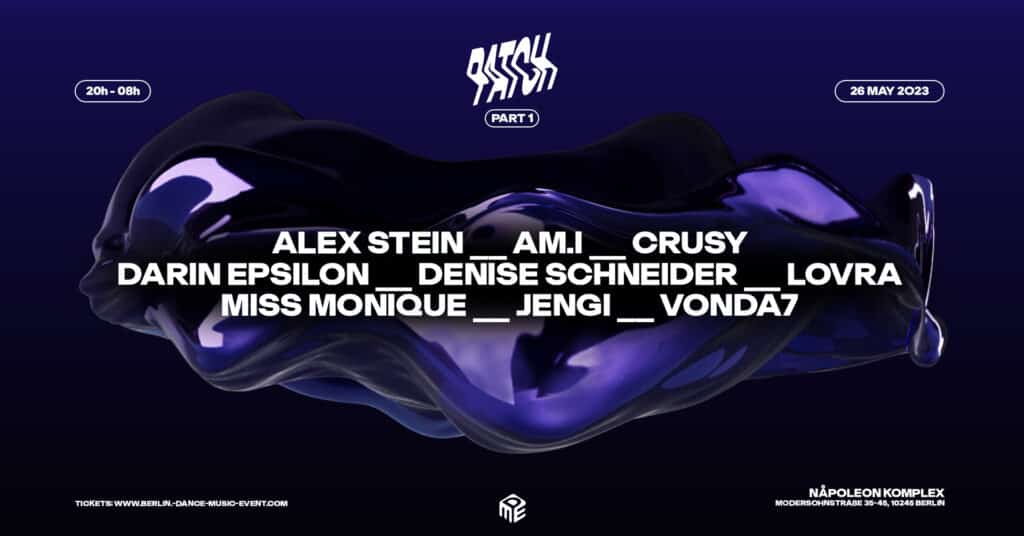 Part 1 – Melodic Techno / Techno
On Friday, May 26th, the festival kicks off with a lineup of top-notch melodic techno and techno DJs. Attendees will be treated to sets from Alex Stein, AM.I, Crusy, Darin Epsilon, Denise Schneider, Jengi, Lovra, Miss Monique, and VONDA7. Doors open at 8:00 PM and the party goes until 8:00 AM the next morning.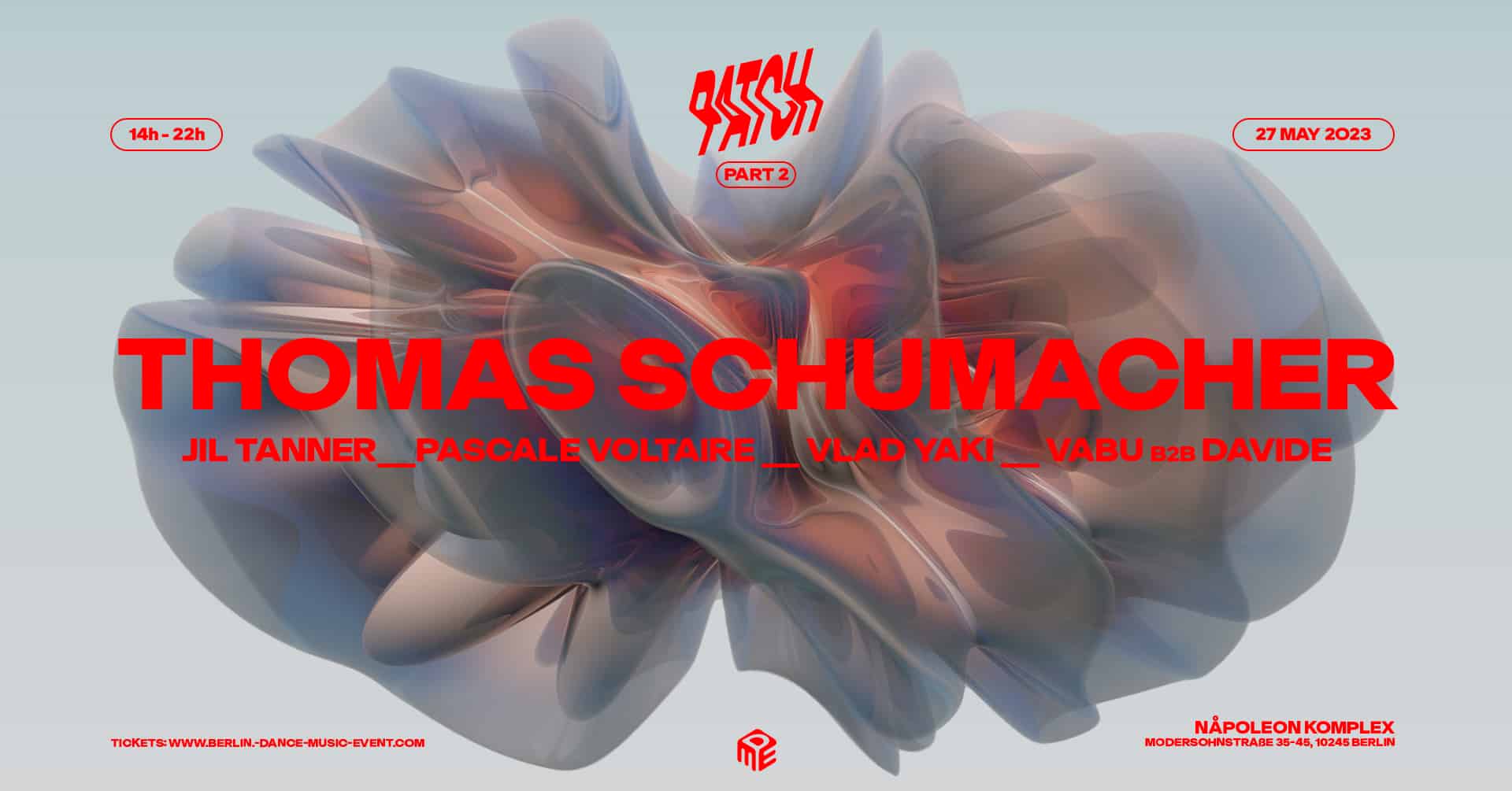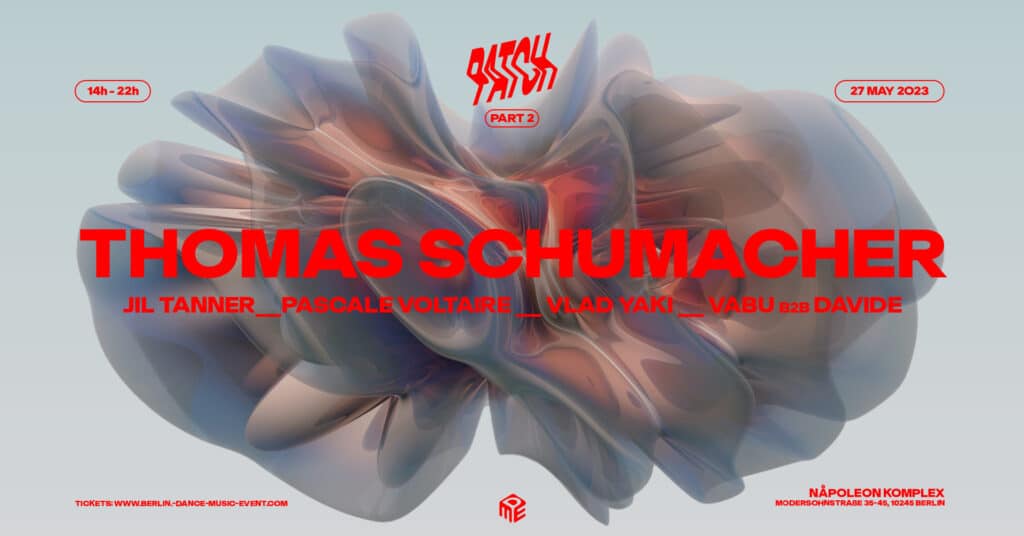 Part 2 – Open Air
On Saturday, May 27th, PATCH Festival moves outside for an open-air event featuring some of the most exciting techno artists of the moment. Thomas Schumacher, Jil Tanner, Pascal Voltaire, VABU B2B Davide, and Vlad Yaki will take the stage, with doors opening at 2:00 PM and the party ending at 10:00 PM.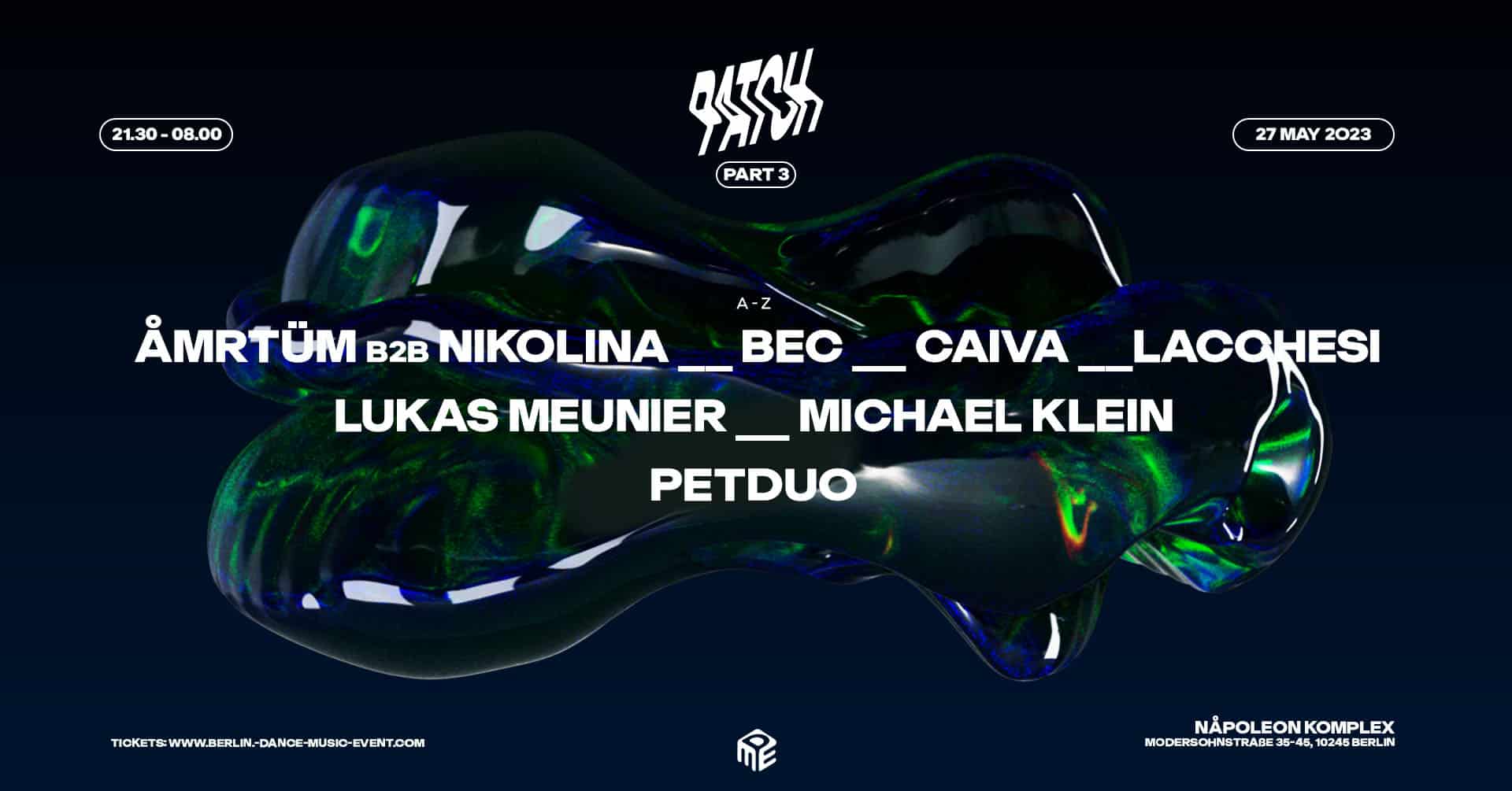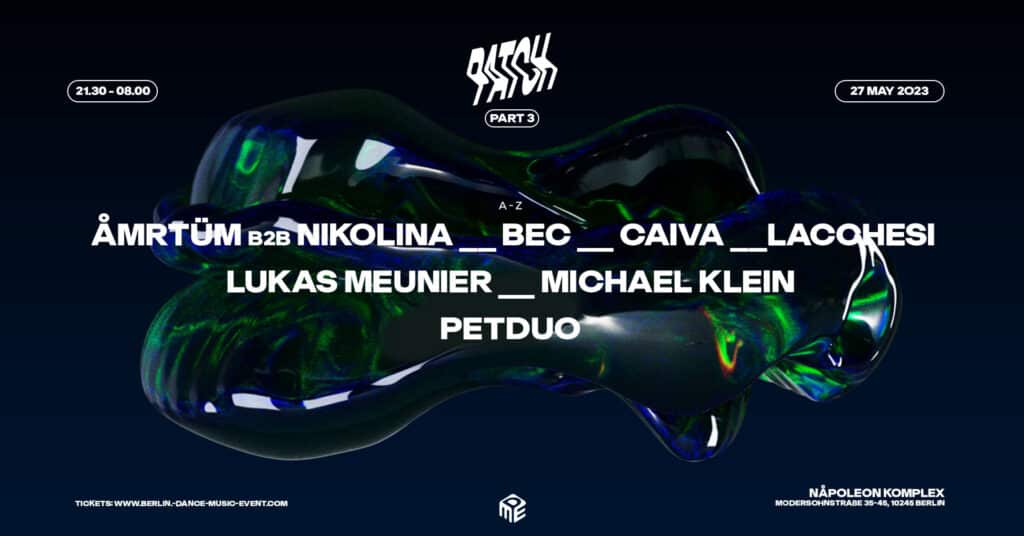 Part 3 – Hard Techno
The festival culminates on Saturday night with a lineup of hard techno DJs. Attendees will experience the hardest beats of the weekend with sets from ÅMRTÜM B2B Nikolina, BEC, Caiva, Lacchesi, Lukas Meunier, Michael Klein, and PETDuo. Doors open at 9:30 PM and the party goes until 8:00 AM the next morning.
PATCH Festival promises to be an unforgettable experience for all techno music fans. With a diverse lineup of top-notch artists, multiple stages, and a unique atmosphere, this event is not to be missed. Get your tickets now and get ready for the must-attend techno event of 2023!
Get Your Tickets:
on Resident Advisor or in the BDME Store